You are attending a wedding, corporate function, family gathering or birthday party and there's a photo booth. Without much thinking, you jump in the booth, look at the camera and start thinking … "What photo booth pose can I do? What poses are funky?  What poses suit me best? How to use these props? Etc and etc" Most of the people will probably poses typically like sticking out your tongue, smiling goofy, look serious, kissing lips and etc. We have seen this pose over and over again which guests naturally poses like this when they are in front of a photo booth.
If you want to spice things up a bit, you can refer to the poses below that will gain more "Likes" when you post it on Social Media. (Trend now)
If the photo booth's layout for the event print outs contain multiple photos, you can use to tell a story rather than just needing to take a photo. For example the photo below,
"Boyfriend play a song for the girlfriend at the beach side, and then propose to her with a bouquet of flower. Lastly Strike a pose with "Swag" as a memory"
1. For the Bride and Groom or Love Birds
These poses are for those madly in love, and sharing their special day. When you look back on your wedding day someday and pull out the photobooth album, you may just want to see some of these poses.
Newlyweds in photobooth with story line.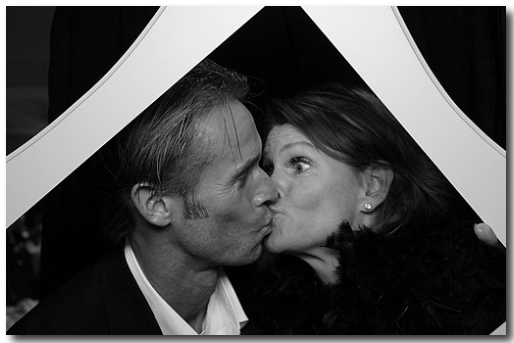 Surprise kises
Besides, Pick the bride up, Pulling Groom's Tie, Create a Heart, Blow Kisses, Wink  or Proposal Reenactment that allows to Bring back the memories of a couple years, months, or weeks ago.
I have seen most of the couple acted so serious and care of their image so much at the photo booth during their wedding day. Newlyweds should also enjoy the photo booth they have hired.
2. For the Ladies
There are always some poses are for girls, whether a big group or just a few. Bride has to be included as well.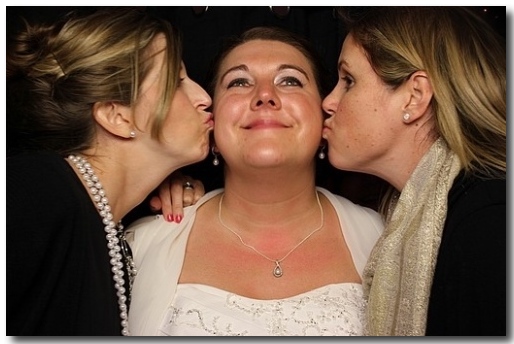 Kiss the bride
Mad Boobs Grab between sisters
Besides, Girls can also act as Supermodel Shoot. Pretend you're on the cover of vogue and strike your best sexy supermodel pose.
3. For the Gents
Fake fight (well ladies can also be included if they are active)
Put the groom in the air
Salute!
Besides, gents can also show muscles, headbutt like a football players, salute pretending you are at stadium or just for fun.